We are currently working on the evolutionary relationships of mammals, birds, reptiles and amphibians using chromosomal signatures based on syntenic associations defined by cross-species chromosome painting and gene mapping. Related studies are discovering new mechanisms of genetic sex determination in reptiles and amphibians.
Permanent Staff:
Professor Malcolm A. Ferguson-Smith FRS
Dr. Jorge C Pereira
Key Words: Molecular Cytogenetics; Evolution; Comparative genomics; Flow Cytometry; Gene Mapping; Phylogenetics; Sex Determination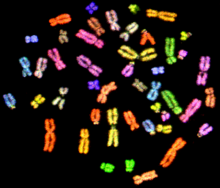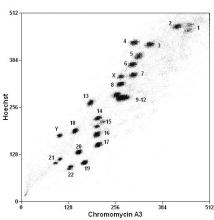 Come and Visit Us
Adress:
Department of Veterinary Medicine, University of Cambridge, Madingley Road, Cambridge CB3 0ES, UK.