Veterinary Geneticist & Senior Lecturer in Molecular Pathology
David is interested in comparative genetics of disease and in particular in genetic diseases of dogs. His current projects focus on a canine cone rod dysplasia, for which his group has very recently shown that the primary locus is subject both to genomic and translational modifiers, and mapped a modifying locus; on lens luxations in terrier breeds for which they have recently identified the causative mutation, and on breed predispositions to a variety of soft tissue sarcomas and a single type of carcinoma. In the last year he has also begun to work on projects on BOAS. David is also working on modelling the effects of CoI on prevalence of diseases with complex inheritance.
Clinical Research Fellow 
Nai-Chieh obtained her veterinary degree from the  National Taiwan University and then working as a junior training surgeon at WellcareVet Specialist Hospital. She joined the Cambridge BOAS team as an MPhil + PhD student in 2011 working on developing a non-invasive respiratory function test for BOAS using whole-body barometric plethymgraphy and received training of upper airway surgery. She started her residency in small animal surgery in Feb 2018 and now moved onto her new position as a clinical research fellow. 
Nai-Chieh is particularly interested in head and neck surgery, respiratory physiology, and medical statistics. She is also an artist who enjoys painting portraits of her favorite study dogs and applying her skills onto medical illustrations. 
Lydia Smith RVN
Soft tissue specialist Veterinary Nurse
Lydia started her Veterinary Nursing career in 2011, training towards her qualification whilst working in a busy first opinion practice. During this time she developed a keen interest in patient welfare and management in a Veterinary setting. 
Once qualified, Lydia worked a short but very valuable stint at Queens Veterinary School Hospital as a theatre nurse. She learnt a lot about providing gold standard of care and the importance of excellent clinical standards. 
Lydia then went on to become Head Nurse at the practice she trained at for a further four years. This job role helped her invest more time into her passion – patient welfare. Over the four years she witnessed and learnt a lot about the problems commonly associated with BOAS patients, inspiring her to work closer with the breeds. Lydia is extremely excited to help with BOAS assessments as she believes this role could help promote better breed standards, with the long term aim to improve welfare standards overall for brachycephalic breeds.
Phil Franklin MA VetMB MRCVS
Clinical Research Co-ordinator
Phil graduated from the University of Cambridge in 2010 after completing his veterinary degree, and received the Zoetis Prize for Small Animal Medicine that year. He spent two years in general practice, where he was awarded CVS New Graduate of the Year, before returning to The Queen's Veterinary School Hospital as a Junior Clinical Training Scholar. Here he developed his interest in surgery and began research into BOAS, with a specific interest in clinical management of these patients. Phil now splits his time between working as part BOAS research group and in first opinion at a general practice in Thetford.
Alumni:
Andréia Coutinho Facin VetMB
Visiting Student
Andréia obtained the Veterinary Medicine degree at Agrarian and Veterinary Science School – São Paulo State University - Brazil. Andréia is a masters student in the same institution where her main research is about 
Brachycephalic Obstructive Airway Syndrome (BOAS)
 and its consequences on liver and spleen tissue of affected patients,
funded by Sao Paulo Foundation Research (FAPESP)
. Currently Andréia is a visiting student at Cambridge University to perform a research project with the BOAS team as part of her master's program. 
Jane Ladlow 
MA VetMB CertVR CertSAS DipECVS MRCVS
University Senior Lecturer in Small Animal Surgery           
Jane is a Diplomate of the European College of Veterinary Surgeons (awarded in 2002). Jane's main area of clinical research is brachycephalic obstructive airway syndrome, the objective assessment of airway function in these dogs and the development of effective surgical strategies for them. 
Jane moved to Animal Health Trust in September 2019 but is fully involved in BOAS research at Cambridge. 

Post-doc Research Associate 
Zoologist mastered at the University of Veterinary Science Budapest (Hungary) in 2000, had his PhD from human genetics in 2007. Before he joined the team in the autumn of 2015 he worked in the Institute of Enzymology of the Hungarian Academy of Sciences, did research in the field of structural biology (especially in the field of disordered proteins). In the research team, he is responsible for the genetic studies related to BOAS and eating all the brownies that Nai-Chieh makes for Eileen.

Hattie Wright
BSc MPhil
MPhil student in Veterinary Science
Hattie obtained a BSc in Zoology at the University of Reading, where she did her undergraduate research project looking at paedomorphosis and the evolution of the domestic dog. Wanting to continue with this theme whilst being able to apply research undertaken to improve canine health and welfare, Hattie was now working on her MPhil project here at Cambridge with the rest of the BOAS research team.
Eileen Troconis BSc MPhil
MPhil student in Veterinary Science
Before joining the BOAS research team, Eileen obtained an undergraduate degree in Biology at Amherst College. For her MPhil project she was investigating how the characteristic skull dimensions of canine brachycephalic breeds contribute to the development of the BOAS, and how they relate to the genetics underlying the condition. Next year, she hopes to pursue a degree in veterinary medicine.  In her spare time she enjoys talking to her family in Venezuela and the United States, as well as meeting new people and animals from all over the world.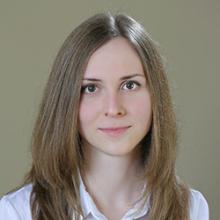 Brigitta Kara

BSc MSc
Visiting student
Brigitta is an MSc student in Biochemical Engineering at the University of Technology and Economics of Budapest. In July 2015 she joined the research group of Peter Tompa in the Institute of Enzymology, Hungarian Academy of Sciences, where she did bioinformatics analyses in the field of the evolution of disordered proteins. During the summer of 2016 Brigitta worked as a trainee in the BOAS research group. Brigitta worked on the signal processing of auditory signals from dogs with BOAS. The aim of her work was to develop a customized algorithm to analyse the recorded audio tracks and correlate their frequencycomposition with the observed anatomical defects.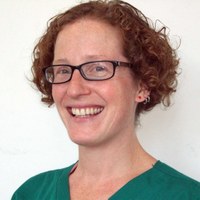 Amy Stelman RVN
Clinical Research co-ordinator
Amy has many years experience working in the veterinary field, both in general practice and referral surgery. This includes six years as a specialist surgical nurse at the Queen's Veterinary School Hospital (QVSH), and then one year working as the Research Nurse in Small Animal Surgery for the Surgical Discovery Centre in the Department of Veterinary Medicine. Amy has recently taken up a position as the Clinical Research Co-ordinator at the QVSH and brings her experience in a clinical role to this research group. She also has a background in research, having completed a Masters by Research at Anglia Polytechnic University.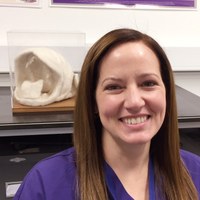 Liane Ziliotto DVM MSc PhD
Visiting Post-doc Researcher
Obtained the Veterinary Medicine degree at Agrarian and Veterinary Science School – São Paulo State University, Masters degree in Small Animal Surgery from Agrarian and Veterinary Science School – São Paulo State University and PhD in Pathology from School of Medicine - São Paulo State University. Lecturer in Small Animal Surgery, at the Department of Veterinary Medicine of Central-West State University - Paraná - Brazil since 2008