There is much more to veterinary life at Cambridge than the course itself. Among the hundreds of student-run societies in the University are some especially run by vet students, for vet students. They organise a variety of educational, networking and fun events central to the Cambridge veterinary experience.
(Please note that the information on this page was provided by the students societies themselves. While every attempt is made to keep it up to date, we apologise for any broken links etc.)
Cambridge University Veterinary Society
CUVS is the student-run society representing all Cambridge vet students, and the CUVS committee organises social events, welfare support, sports activities, as well as events linked to the UK/Ireland-wide Association of Veterinary Students (AVS). Our aim is to show you that Vet Med really is the most sociable of all the subjects at the University!
Vet calendar highlights throughout the year include Vet Freshers' Week (yes, you get two freshers' weeks as a vet), the 'Cherry Party' which draws all years in 'back to school' fancy dress, the Vet School Panto, and an opulent dinner dance with champagne reception, comedians, live music, a casino, dancing classes, and of course a bucking bronco.
CUVS are also involved in ensuring your welfare as vet students and helping provide student feedback on teaching. The welfare reps organise welfare days and lunches as well as offering a listening and support service along with the excellent Vet School and University pastoral systems.
AVS representatives on our committee help to organise the infamous annual AVS Sports Weekend which rotates among the UK and Irish vet schools for a fun-filled weekend with some sport and a lot of, erm, socialising. There is also the annual AVS Congress – two days of lectures and practical sessions on a wide variety of veterinary topics, and a bar crawl and ball.
CUVS membership highlights include free entry to all talks, discounted entry to nights out in town and discounted tickets to all CUVS events throughout the year.
Have  a look at our website: www.vetsoc.com or www.facebook.com/cuvetsoc
Cambridge Farm Animal Veterinary Society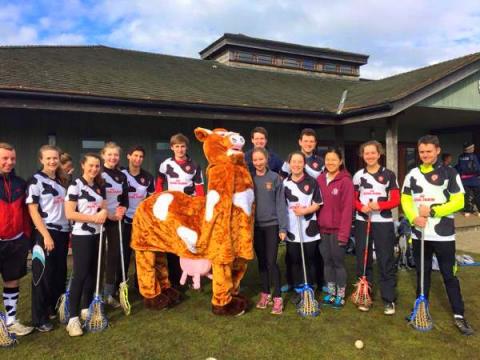 CFAVS was started in 2011 - the first farm animal veterinary society in any UK vet school. Its aim is to foster the farm interests of Cambridge vets, and to encourage more people to go into farm or mixed practice. We aim to hold events that are accessible to both pre-clinical and clinical students.
Every term we run talks on weekday evenings at the Vet School on topical matters in the farm veterinary world, giving you the chance to keep up-to-date on current issues and the advances in farm practice. In addition to the talks, we also organise practical days, such as bovine ultrasound scanning, and suggest farm-related additions to the Vet School's superb Clinical Skills Centre.
We also host an annual ceilidh as a fundraiser to help host more talks. Each year there is also the national FAVS congress, for which we are allocated a tranche of tickets and we strongly recommend attending.
Keep an eye on our Facebook page for upcoming events! www.facebook.com/groups/CFAVS.
Cambridge University Veterinary Zoological Society
CUVZS exists to give vet students the chance to explore their interests in exotic and zoo animal medicine, surgery and husbandry.
We are a small-ish, very friendly society that organises exciting talks and events each term to supplement the veterinary course. These include talks from the University's own zoologists and primatologists, as well as visiting lecturers and vets, on topics ranging from small furries in the UK to game capture in South Africa.
Our talks often also involve hands-on interaction with animals. The events we run give students the chance to interact with exotic species and learn more about them from owners and experts. Our alpaca, bird of prey and rabbit surgery days are particularly popular and great fun.
Each year we also run the best garden party in Cambridge (trust me!), with a mobile zoo of unusual animals to meet. So, if you have an interest in exotics, or just want to learn about some of the more unusual patients you may encounter in practice, CUVZS is the society for you, and we can't wait for you to join.
Cambridge Equine Veterinary Society
CEVS is a society open to all – we welcome all levels of interest and knowledge. All Cambridge vet students are automatically members, and it won't cost you a penny!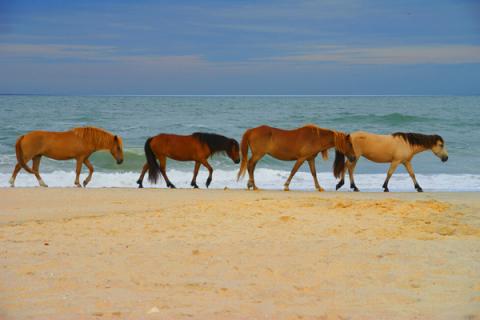 Whether you've grown up in Pony Club or don't know which end of a horse the headcollar is intended for, there will be something suitable for you. The committee are currently busy planning all manner of talks and practical sessions for the coming year. Edible goods and beverages will be provided at talks (just in case you need a little further persuasion to attend), and who knows, there may even be the occasional freebie…
We're always happy to receive suggestions for topics our vet students would be keen to learn more about, and they are encouraged to get in touch with any ideas and we'll see what we can do.
Also, each year a Student Equine Veterinary Association (SEVA) symposium is hosted at one of the vet schools – with lectures and seminars run by equine vets at the top of their field, and practical sessions for all levels to give you some hands-on horsey time. The added bonus of evening social events makes this a really great weekend away for horse-oriented Cambridge vet students.