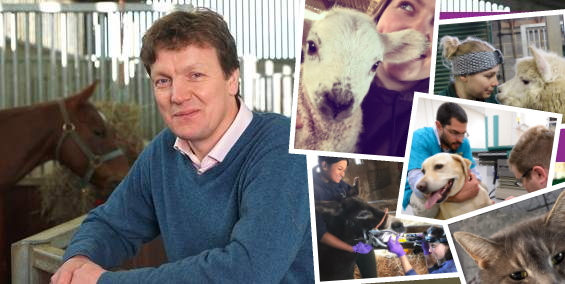 Important information about COVID-19 and its effect on our course and admissions. 
During the COVID-19 pandemic, we will deliver our course to fulfil the RCVS Day 1 competences required for graduating vets. To enable safety to be maintained, there may be timetabling and slight changes to methods of delivery, but all necessary learning outcomes will be met.
The pandemic had not affected how many veterinary places we will be offering in any year. Also, please do not worry if you are having trouble finding work experience. For more details, click the 'How to Apply' tab.
A warm welcome from our Head of Department
Cambridge is one of the world's oldest and most renowned universities. What we offer you is an opportunity to spend your university years in the company of the brightest and the best of your own generation.
Our students are passionate about excellence in veterinary medicine but they are also looking for a broader education and the opportunity to learn from inspirational teachers, internationally recognised researchers, and the finest minds of previous generations. Cambridge is awash with talent in every sphere of human endeavour. In this environment you cannot fail to develop to your full potential!
Professor James Wood
Head of Department.