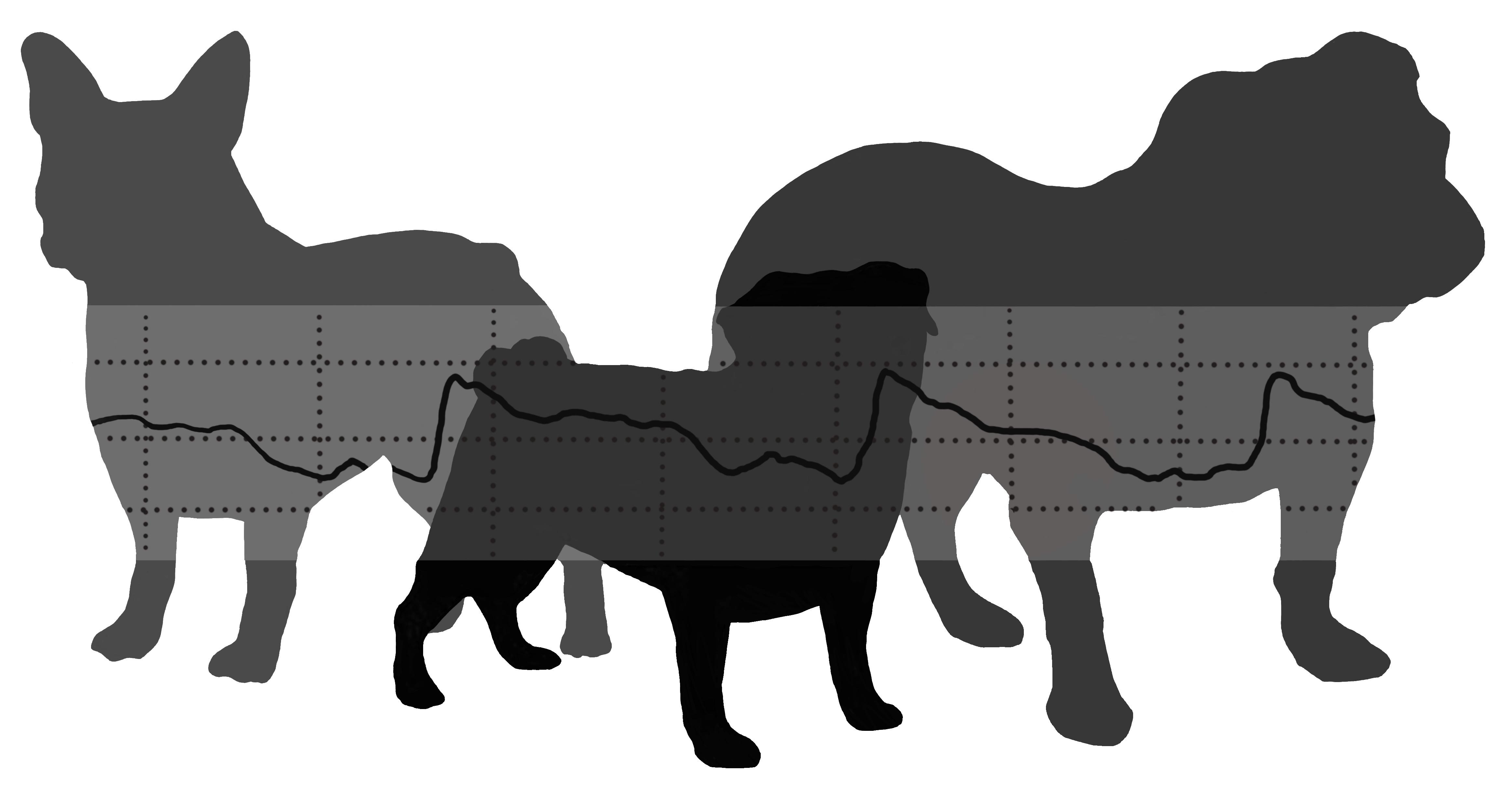 The Cambridge BOAS Research Group consists of clinical researchers, specialist soft tissue surgeons, a specialist nurse and biological scientists investigating respiratory disorders in brachycephalic canine breeds for over 10 years. Our research aims to improve breed health long-term and optimise current treatment options for upper airway obstructions with evidence-based medicine. 
Brachycephaly, or shortening of the skull with a flattened face, is seen in a number of increasingly popular breeds, including bulldogs, French bulldogs, and pugs. The short skull is often accompanied by obstructions of the upper respiratory tract, which result in the brachycephalic obstructive airway syndrome (BOAS).
BOAS Research
We are investigating respiratory function in brachycephalic breeds by using the non-invasive technique of whole-body barometric plethysmography (WBBP) and others. We have recently started a project that aims to investigate whether and how BOAS affects 13 different brachycephalic dog breeds. DNA samples are also being collected to define the genetic basis of BOAS. The ultimate aim of this research is to improve the health and welfare of brachycephalic dogs by reducing the incidence of severe BOAS. Check out what we do ->
BOAS clinic
At the QVSH, our soft tissue surgery team and the BOAS research team work closely together to provide the best possible care for our patients. 
All BOAS patients referred to us undergo a thorough pre-operative assessment, including comprehensive diagnostic tests, to help us provide tailored treatment to each dog. Information gathered from every patient undergoing assessment and surgery is collated and studied by the research team to help us improve our clinical practices; consequently our recommendations reflect evidence-based medicine wherever possible. Meet our clinical team ->
We also have BOAS assessment clinic on every Mondays and Wednesdays, ran by a trained nurse under the supervision of a senior BOAS research fellow. Please contact us for more information.